Elks Lodge 270 We are open to the public for lunch and dinner.

The first full week of every month is Make One Meal Matter at Elks Lodge 270.  Proceeds of meals go to a selected charity each month.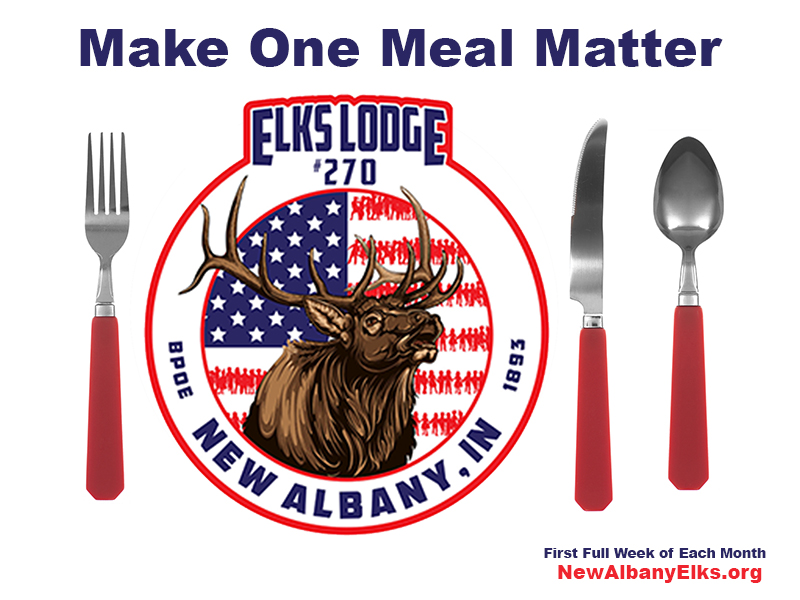 Our catering department creates delicious meals for any events. Contact us to learn more
Make One Meal Matter

Enjoy lunch at the Elks while making a difference in the community.  Choose from our lunch menu or enjoy dinner at our Friday night dinner.

Open to the public for lunch daily.
Sign up for our Newsletter