Elks invest in their communities through programs that help children grow up healthy and drug-free, by undertaking projects that address unmet need, and by honoring the service and sacrifice of our veterans.
New Albany Elks recently celebrated their 125th Anniversary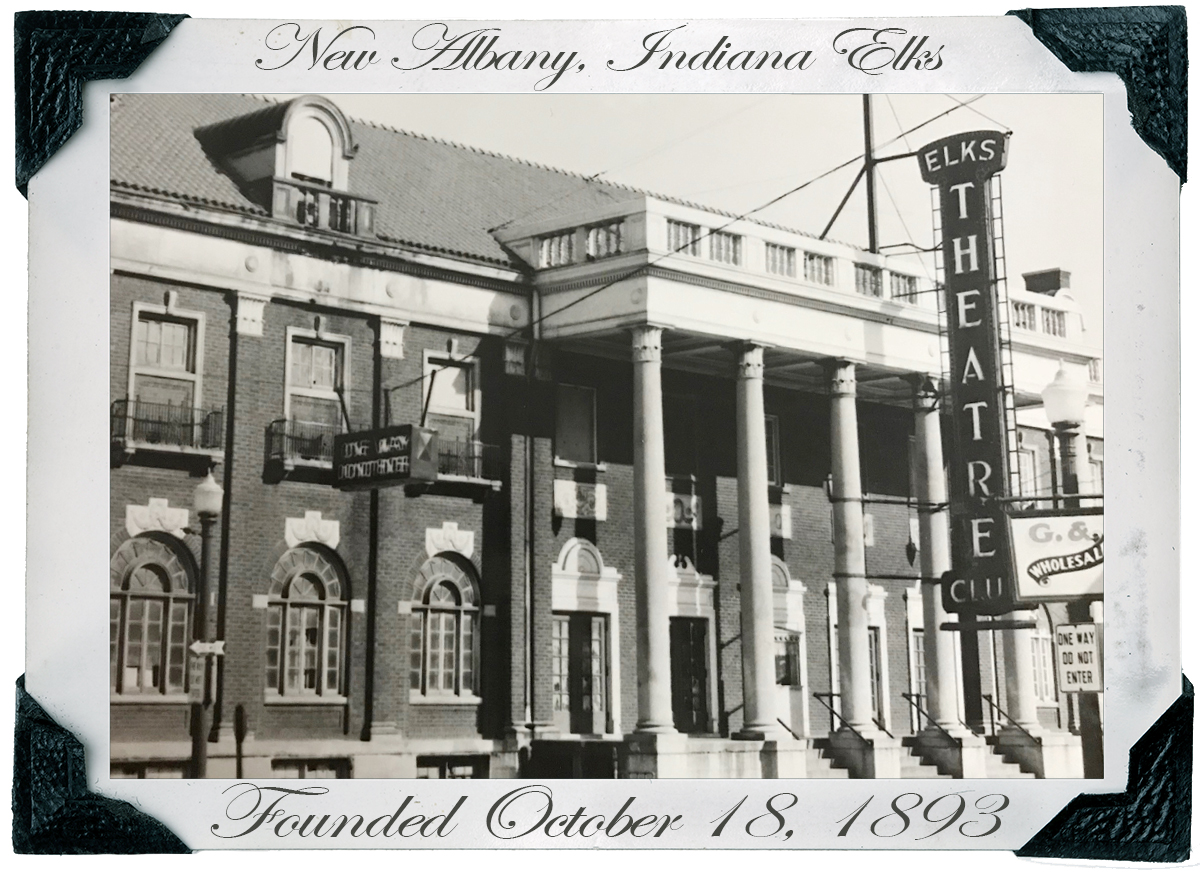 The Benevolent and Protective Order of Elks has a long and proud tradition in New Albany. Our lodge was chartered in 1893 and moved to our present location in 1902. The order itself was formed in 1868.
Our lodge is one of thousands across the United States. We gather to serve our community, support our state and national organizations and make a positive difference, both in our lives and the lives of others. The BPOE is lead by the four cardinal virtues of CHARITY, JUSTICE, BROTHERLY LOVE and FIDELITY. To be an Elk, one must be an American citizen, be at least 21 years old and believe in God.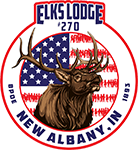 Supporting Our Community
Did You Know?
We are open to the public for lunch weekdays from 11 am to 2 pm.  
Friday Night Dinners are open to the public – Each Friday, a delicious entree is featured.  Join us from 6 pm to 9 pm each week.  Every Friday we have a Featured Entree. 
See Menu & Order Take-Out
Friday Dinner Reservations

We also have a fabulous catering department for both members and the public.  Contact us to learn more. 
Upcoming Meetings and Events
Happenings Around The Lodge
Elks Lodge 270 is an active and thriving lodge. 
Like our Facebook page to see all our updates. 
Join our community to make a difference.
The Indiana Elks Association, Inc. is comprised of approximately 18,410 dedicated Elks and their families belonging to 60 Lodges within the six districts that make up our great State.  Be a part and help your community be a better place. 
Mission Statement
To inculcate the principles of Charity, Justice, Brotherly Love and Fidelity; to recognize a belief in God; to promote the welfare and enhance the happiness of its Members; to quicken the spirit of American patriotism; to cultivate good fellowship; to perpetuate itself as a fraternal organization, and to provide for its government, the Benevolent and Protective Order of Elks of the United States of America will serve the people and communities through benevolent programs, demonstrating that Elks Care and Elks Share.