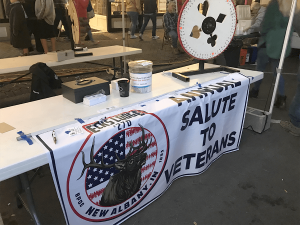 The New Albany Elks Lodge will be selling raffle tickets for a chance to win the restored Harley Davidson motorcycle at the Lodge's Harvest Homecoming Booth.
Please use the form below to sign up or sign up in person at the Lodge.
If you have questions, please feel free to use the form above or contact the Lodge at elks270@gmail.com or call 812-945-8111.